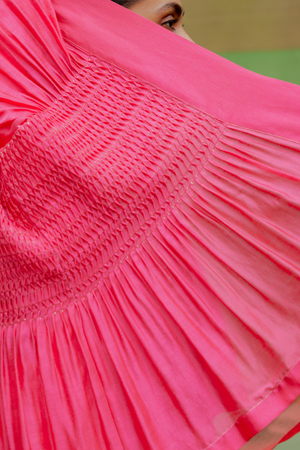 Goddess Within.
---
An ode to GODDESS WITHIN.
Festive 22
Signature Hand texturing and tailoring techniques of pleating and tucking have been realized to enhance the lustrous beauty of handwoven Silk Chanderi, hand-woven on traditional looms with artisanal clusters in Madhya Pradesh..
Silhouettes like jackets, dresses and tops are powerful yet with an ease with fine detailing and hand-embroidery and designed to delve into our festivals with a joyous spirit.